Custom Search
20080531
When evergreens aren't green anymore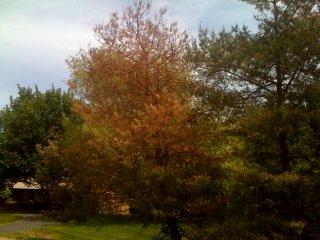 This is a bit of a sad post both personally and for Ann Arbor's West
side.
We seem to be losing a lot of pine trees here. I've heard the disease
called pine wilt but I don't know much beyond that. Here is a picture
of one we lost in our yard.
Bless you pine tree, you will be missed!
20080519
Picnic pops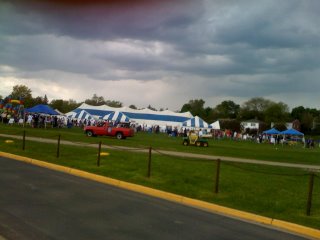 Picnic pops is a festival of band and orchestra music from Pioneer and
Huron high schools.
The event started back in 1963 and has been held on the Pioneer school
grounds ever since.
Lots of fun!
20080514
I just caught this yesterday.
National discount grocer Aldi is coming to Ann Arbor, right around the corner from where I grew up.
Interestingly, the Ann Arbor Aldi is a new prototype design that will be the most energy efficient in the company!
Labels: ann arbor real estate development aldi
Subscribe to Posts [Atom]